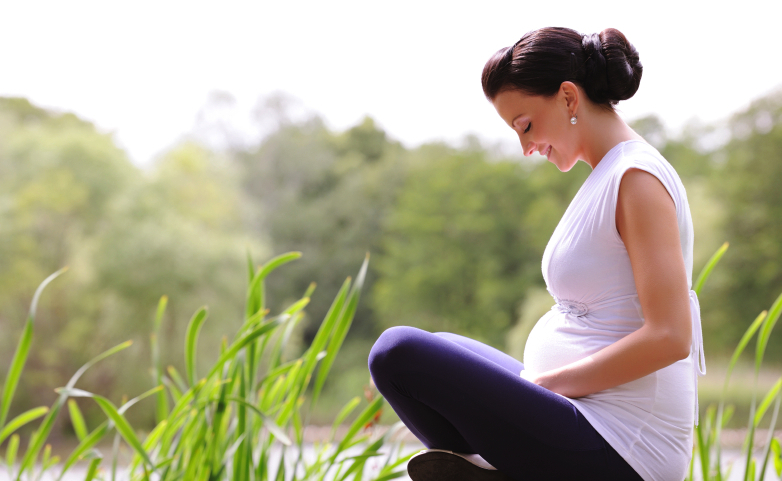 A nationwide survey released to coincide with Dental Health Week (August 1-7) by the Australian Dental Association (ADA), reveals that more than 50 per cent of expectant mothers are jeopardising their oral health by not visiting their dentist during pregnancy.
The Australian Women and Dental Health Survey found that 53.7 percent of women don't believe they should visit a dentist while pregnant due to safety concerns.
"Clearly we need to do more to dispel the myths around the danger of visiting the dentist when pregnant," says Dr Peter Alldritt, Dentist and Chair of the ADA's Oral Health Committee.
"Getting a check-up during pregnancy is not only safe, but important for a woman's dental health, and the health of her unborn child.
"Pregnancy is a crucial stage in a woman's life, and maintaining oral health is directly related to good overall health. Gum disease and dental damage can be managed during pregnancy as long as women take appropriate preventative steps to help protect their teeth – such as visiting the dentist on top of brushing and flossing daily."
The survey revealed 38 per cent of pregnant women have experienced symptoms of gum disease, such as bleeding gums, gum sensitivity and sensitive teeth.
Furthermore, three quarters of women were not aware that morning sickness can lead to permanent damage to teeth.
"The prevalence of gum disease during pregnancy is high, with one in two pregnant women affected," says Dr Alldritt.
"Morning sickness can cause permanent damage to teeth, and frequent vomiting can also coat teeth with strong stomach acids, which can weaken the tooth enamel and increase the risk of tooth decay and erosion."
6 things every pregnant woman should do to care for her teeth
Brush gently and thoroughly at least twice a day, preferably in the morning and at night
Spend at least two minutes brushing your teeth and don't overdo it, as brushing for too long or hard can wear away the thin top layer of gum
Be sure to use a fluoride toothpaste to help protect your teeth from decay and gingivitis
Floss daily
Eat a healthy, balanced diet and avoid eating too much sugar
Attend six monthly dental checkups