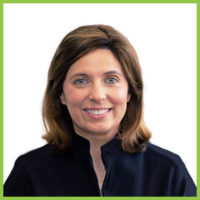 Charmaine Hall graduated from the University of Melbourne with a Bachelor of Dental Science in 2001. Dr Hall then worked in private practice in the Melbourne suburbs of Werribee and Keilor Downs and was employed as a dental officer for the School Dental Service, providing dental treatment for children and education of auxiliary staff.
After having completed her doctorate in Clinical Paediatric Dentistry, Dr Hall worked as both a registrar and a fellow at the Royal Children's Hospital of Melbourne. She has a special interest in inherited and acquired developmental conditions, dental trauma, dental treatment for medically compromised children and management of oral disease during early childhood.
Dr Hall is a member of the Australian and New Zealand Society of Paediatric Dentistry, the Australasian Academy of Paediatric Dentistry and the Australian Dental Association, as well as being on the Advisory Committee for the National Disability Insurance Scheme.