What is Orthodontics?
Orthodontics is a specialised field of dentistry concerned with the treatment of malocclusion (bad bite).
This involves correcting the alignment and position of the teeth and in some cases the jaw. Treatments such as traditional braces, lingual braces and retainers such as Invisalign™ are used to gradually move the teeth into the desired position.
Malocclusion can be classified as overbite, underbite or crossbite and can be exacerbated by overcrowding (where there is insufficient space for teeth to assume their normal positions).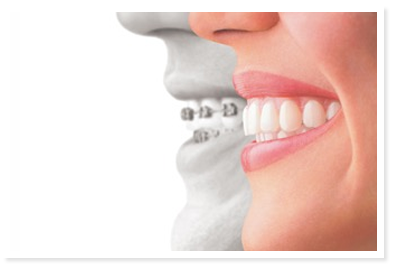 The benefits of correcting malocclusion are both functional (correct positioning of the teeth makes everyday activities like chewing food more efficient) and aesthetic (correcting the alignment and spacing of the front teeth enhances the smile).
While it is possible for general dentists to carry out orthodontic treatments, we recommend specialist care to make absolutely sure quality of outcome is not compromised. To register with the Dental Board of Australia as a specialist, an orthodontist in Australia must have the same degree as a general dentist, plus a masters degree in orthodontics (a further three to four years study).

When choosing a specialist, your decision should be based on three important factors:
the qualifications and experience of the treating clinician
local availability, contributing to continuity of care
compatibility of materials used.
At Core Dental Group, our orthodontists are suitably qualified and experienced, work in seamless collaboration with our general dentists and paediatric dentists (when children's teeth are involved) and use mutually compatible materials.