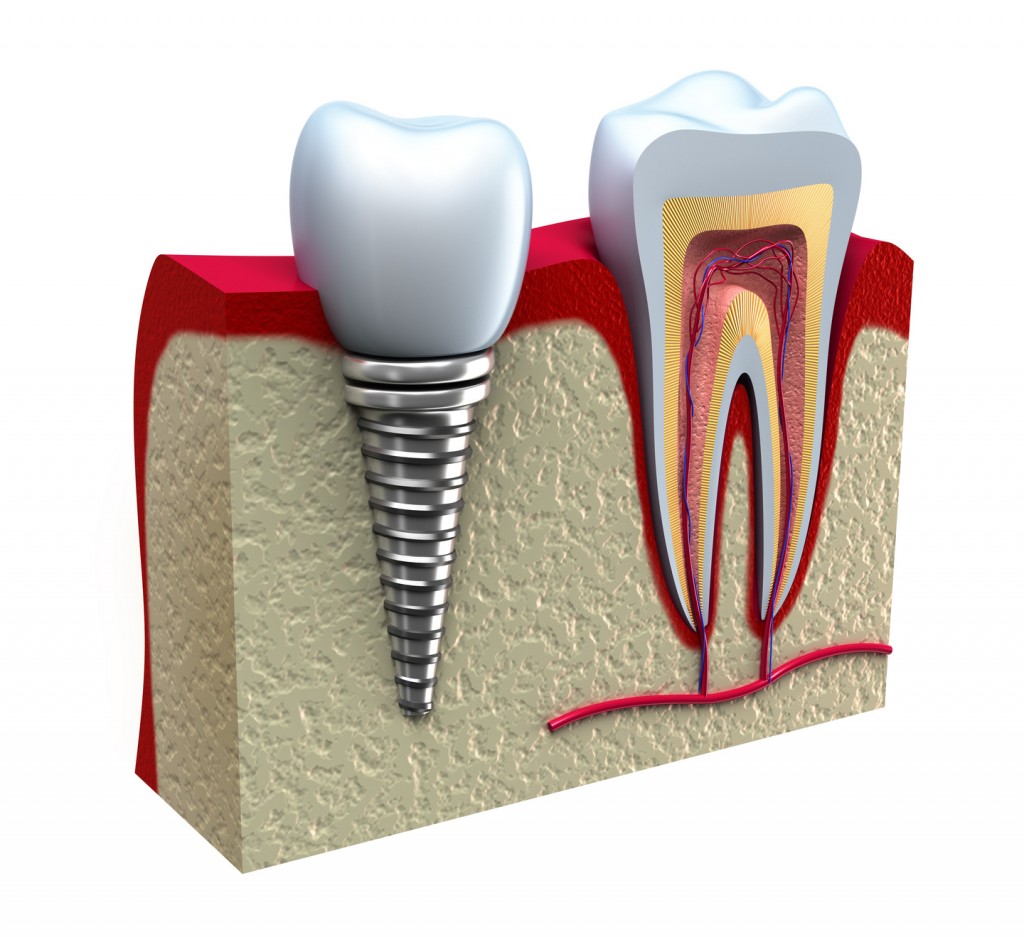 Why replace missing teeth?
Gum disease, an accident and smoking… these are just some of the causes and circumstances that can lead to tooth loss. In addition to making people feel self-conscious about their smile and appearance, missing teeth can also affect oral health.
When one or more teeth are missing, teeth on either side of the space can begin to move out of alignment and become crooked. Another consequence of missing teeth can be the loss of jaw bone density. This is because the tooth root, which helps keep the bone strong and healthy, is missing.
Dental implants may be the solution
A dental implant is a fine titanium screw that's placed precisely into the jaw bone in a minor surgical procedure. Titanium has been successfully used in many areas of reconstructive medicine for years as naturally bonds to and strengthens bone.
The purpose of a dental implant is to replace the missing tooth root. Once the implant has bonded to the bone, which may take a couple of months, it is as strong as a natural tooth root. Then, to restore your smile to its natural appearance, a crown or bridge is secured to the implant.
In cases where most or all of the teeth are missing, several implants can be placed, to which a full or partial denture can be secured. This procedure is sometimes referred to as All-On-4™, which is a trademark of Noble BioCare.
Dental implants are one of the most innovative developments in dentistry today and are a great solution for replacing missing teeth and restoring smiles and oral health. If you're missing a tooth or teeth and want some advice on dental implants, please contact us.