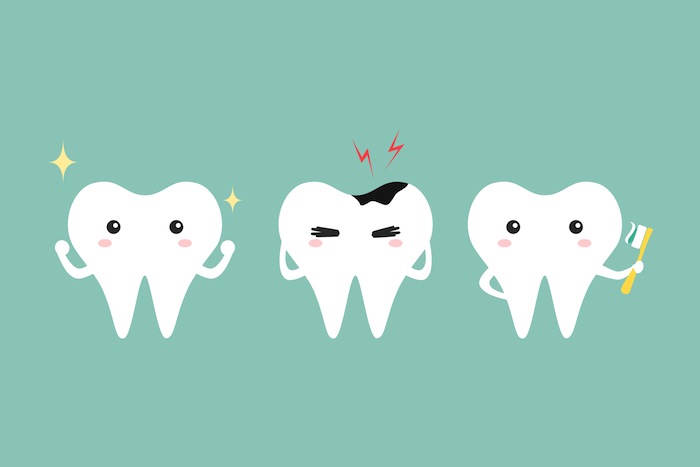 So you've got a broken tooth! All of us at Core Dental understand what you are going through because many of us have done the same.
But what can you do?
Firstly, do you have the piece that broke off?
If yes, keep it. Often we can use it.
If no, no worries. We have solutions for that too.
Secondly, are you in pain?
If yes, call and set up an appointment as soon as possible with one of our emergency dentists. At Core Dental we make sure we cater for any dental emergency.
If you're not in pain, call and set up an appointment with your usual dentist at your earliest convenience. That way you get to see the dentist you are used to seeing. But don't put it off for too long, as leaving a broken tooth exposed in the mouth can lead to more serious problems, such as root canal infection or spread of disease.
"What can I expect when I see the dentist?"
If you are in pain, our emergency dentist will do all within their power to make you comfortable as quickly as possible. If you are not experiencing pain, we will evaluate the state of your tooth and discuss with you exactly how we are going to treat it.
"OK Doc, that all sounds great but how much is it going to cost?"
The treatment for a broken tooth can be simple or a little more complicated. Once we have examined your particular situation, we will explain to you what needs to happen next, how the problem will eventually be resolved and how much the treatment will cost you.
Usually a broken tooth can be fixed with a tooth-coloured composite filling at a cost ranging from $150 to $450.
If a simple fix cannot be achieved on the day, we will place a temporary restoration on your tooth and explain the further treatment that is needed. Cost should not be an impediment to seeking treatment for a dental emergency. At Core Dental we have several payment options to accommodate your individual circumstances, including interest free payment plans with MySmilePlan.
Remember: don't postpone your visit. Come in to see us and we will help you in every way possible.