Core Dental is proud to offer all their patients bespoke, artisan made porcelain veneers & crowns, expertly fitted to your teeth by our team of experienced cosmetic dentists.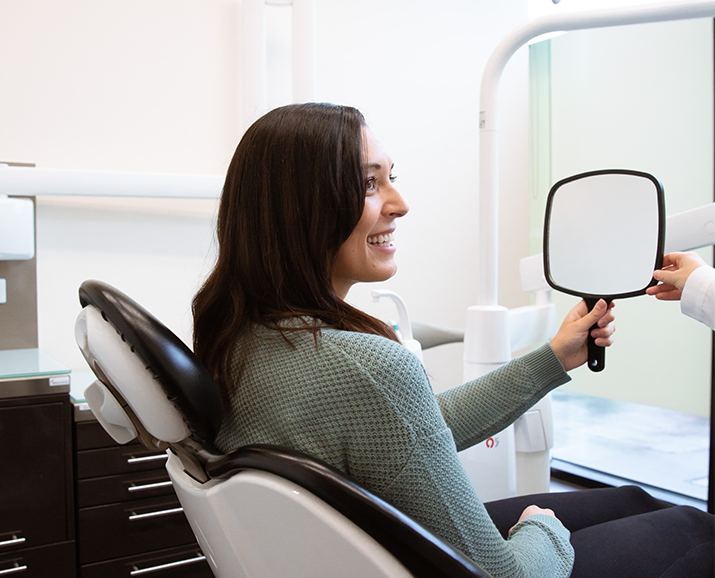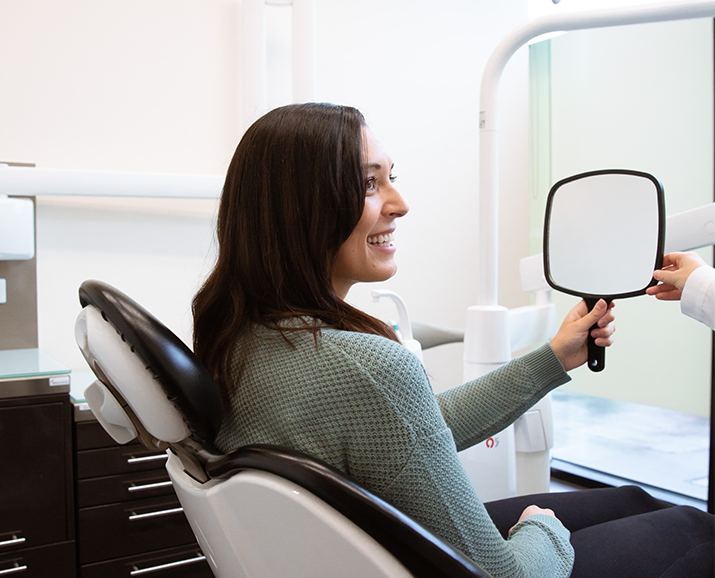 Veneers are thin shells permanently bonded to the surfaces of teeth to improve their position, shape and shade, as well the overall aesthetics of a person's smile. They are made of either composite resin or high-strength porcelain. Dental veneers are a cosmetic solution to a variety of scenarios, including:
Aged veneers needing replacement
Spaces between teeth
Broken, crooked or badly chipped or worn teeth
Permanently stained or discoloured teeth
Book a Cosmetic Consultation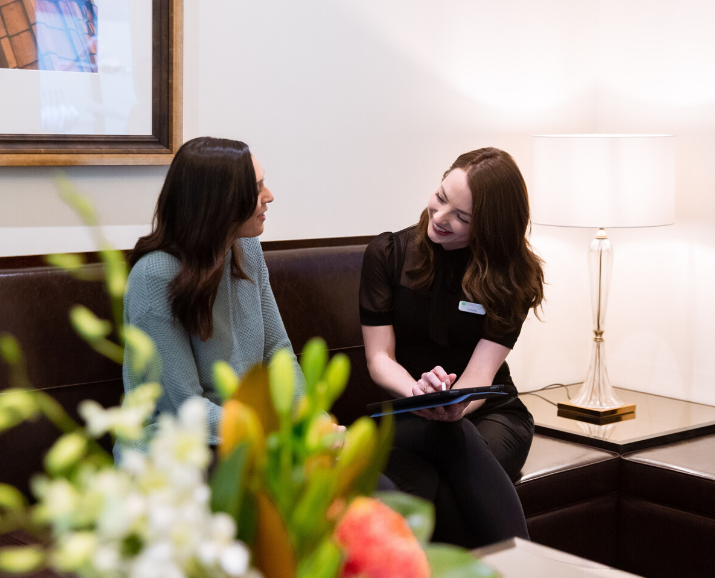 Quick turnaround with superior technology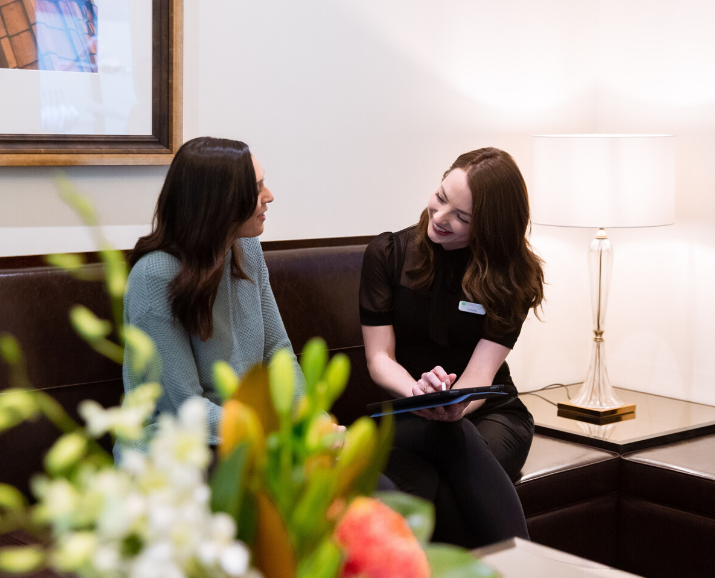 We don't offer prefabricated smiles. Our fleet of superior technology including available to all our clinicians allows us to compress the work to a faster turn around time.
Core Dental is always pioneering new technologies and processes to provide to our patients. All our clinicians have access to the most superior technology available to ensure every patient receives the highest level of treatment and achieves the best results.
Contact Us

Up to 24 months no deposit interest free payment plans available
Core Dental offers up to 24 months no deposit, interest free payment plans for all your general, cosmetic and specialist dental treatment.
Our payment plans allows patients to pay off their treatment in easy fortnightly instalments, with a low establishment fee and a simple application process.
Calculate your estimated repayments here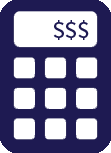 Frequently Asked Questions
Veneers are a very durable option to improve the aesthetics and functionality of your teeth.  The average lifespan of dental veneers ranges from 10 years up to 25 years, though it can be less if decay is allowed to develop. Ceramic veneers are not easily broken but they can chip or fracture if subjected to trauma or other structural overload, just as unrestored teeth can. And just like natural tooth enamel, a veneer can still wear or become damaged if subjected to the destructive forces of a grinding or clenching habit.
Veneers should maintain their appearance indefinitely, although it might be desirable to replace them when, over time, gums have receded and the margins of the veneers have become visible at the gum edge, possibly with accumulated staining.
It's rare for a veneer to become detached, but it can happen if the veneer fails to bond to the tooth due to insufficient dental enamel, suggesting that a crown may have been a more suitable choice in the first place; or, less commonly, due to an error in materials handling or performance.
It's important to understand that the cost of any dental treatment can vary between patients, depending on the complexity of the procedure, and who performs the treatment. No two mouths are the same, and so dentists will not necessarily be able to give you an exact cost until they have thoroughly examined your teeth.
Although veneers might be considered expensive, with porcelain veneers costing more than composite veneers, patients are usually very satisfied with the results and admit that the benefits, such as improved aesthetics and (in the case of porcelain) a stronger material far outweigh the cost. There are a few different costs involved with veneers, from the X-rays to the process of bonding the veneers and the cost of the material itself.
Porcelain (or ceramic) veneers are fabricated facings bonded to the front surfaces of the teeth. They are highly durable and resistant to staining and chipping. Porcelain veneers are excellent for moderate to major changes in tooth shape and texture and can be made to resemble the look of a natural tooth very closely. This type of veneer is usually manufactured by a technician in a dental laboratory and fitted by your dentist.
Composite resin (or "plastic") veneers can be applied to the front teeth to make small to moderate changes in shape. They are useful to reshape teeth after orthodontic work, to repair small fractures or to close gaps between teeth. The material used is tooth coloured and moderately durable. These veneers can be made and fitted during one visit to your dentist, being manufactured in-house without the involvement of a laboratory.
Your choice may be determined by your preferred treatment process, your short-term budget and your desired outcome.
The treatment process for composite resin veneers is one of direct bonding to your teeth, also known as dental bonding. (This is the same method that's used to place a composite filling.) One of the advantages of composite veneers is that they require only one visit to the dentist. Another benefit is that composite is a cheaper option than porcelain in the shorter term.
However, a disadvantage of composite veneers is they are not as strong as the alternative – being slightly porous, they must be maintained more regularly than porcelain and are rarely permanent. They can also lose their lustre after a while, so they need to be polished; and they can discolour, needing to be replaced. These ongoing treatments add to the cost factor in the longer term.
The advantages of porcelain veneers is that they are more natural looking, are more durable and need less maintenance than composite as they don't change colour or lose their shine. This makes them cost effective in the long term.
On the other hand, porcelain veneers, as mentioned, are manufactured either chair-side or in a laboratory after your initial consultation, and are then placed by your dentist on a second visit.
Your dental practitioner will advise you of any special care requirements for your new restorations, as well as any follow-up appointments that may be necessary to check your progress.
Keeping up a good dental hygiene routine, including brushing and flossing, combined with a scale and clean with your dental hygienist is very important. While the porcelain (or composite) that makes up your veneers cannot decay, the underlying teeth still can, and the teeth are vulnerable wherever they are exposed (at the back and sometimes the sides) and also where they connect with the veneers themselves. One of the benefits of dental veneers is they can protect the underlying teeth against decay. Providing you brush your teeth with fluoride toothpaste twice a day and use fluoride mouthwash regularly, dental veneers have been shown to resist decay.
If you are interested in understanding how to improve your smile with cosmetic dentistry but don't know where to start, visit one of our experienced cosmetic dentists for a consultation, where you will discuss the treatment options available to you based on your expectations and budget.
Are you ready to start your smile makeover journey? Contact us now on 13 13 16 to book your cosmetic consult.
Book your consultation