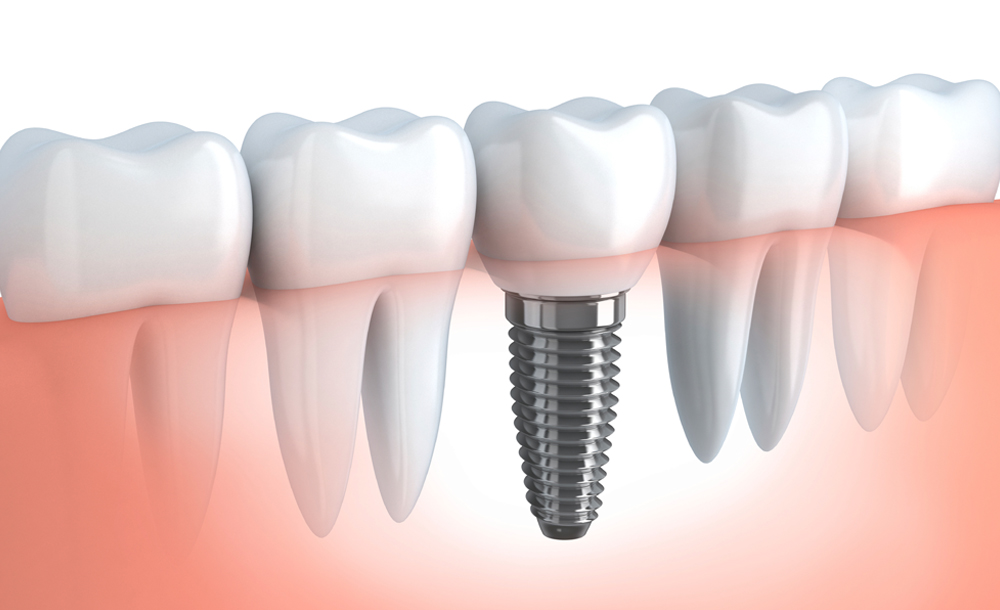 In the last few decades dental implants have been established as one of the most reliable, progressive treatment options for replacing missing and lost teeth. Their continued success story is evident in multiple long-term studies.
As a specialist periodontist, I have often been asked about the pros and cons of this modality vis-à-vis other replacement options. While the advantage of dental implants over removable prosthetic options is obvious, dental implants also reduce the need for the "cutting/ drilling" process that is used to place a bridge, especially if the adjacent teeth are virgin teeth with no cavities.
Even with the clear benefits of dental implants, many of my patients still want to know whether they are cost-effective. There is actually hardly any cost difference between a three-unit bridge and a single-tooth implant – these being the two available treatments to replace a single missing tooth. So, if finances are the only factor in question, dental implants definitely have the edge.
I have also been queried about the wide disparity in the cost of dental implants in Australia relative to overseas. In order to understand this discrepancy, we need to understand that the cost quoted reflects the skill, qualification and experience of the clinician and the quality of dental implants used. Obviously, there are dental implant companies that have invested a lot of effort and funding in continued research and growth in the field of dental implants. And there are others that imitate these premier dental implant products. Many of the cheaper dental implant products are not well researched and have poor scientific backing.
Often when patients need to have more than one tooth replaced, they contemplate going overseas in search of a more "economical" solution. However, many who embark on one of these "extreme makeover" journeys overseas are left with a rushed, poorly designed and executed treatment that overlooks important potential issues such as untreated gum disease, dental caries and infection in adjacent teeth. This can be a recipe for dental disaster. Although the cost of dental implants might be less abroad, the long-term negative impact on the remaining dentition or prosthesis might result in humungous future treatment costs for the patient. In the end, the adage "You get what you pay for" is certainly true in the dental field.
Dr Nupur Kataria
BDS (Adel), DClinDent (Perio) (Adel)
Specialist Periodontist