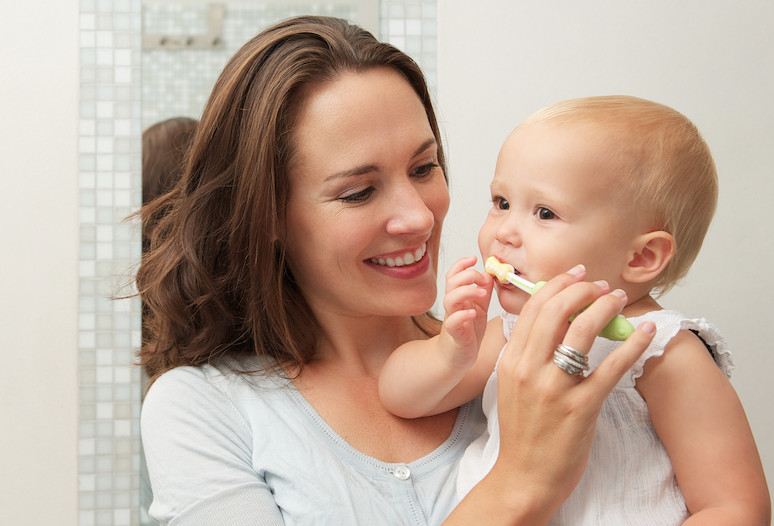 An iconic moment in any child's life is the time when your parent teaches you about brushing teeth. Like learning how to brush your hair, ride a bike, and tie your own shoe laces, dental hygiene is an imperative part of the knowledge passed from one generation to another.
Unlike brushing your hair or tying your shoes, learning how to brush your teeth the wrong way can actually have lasting effects on your personal health. We know you've probably got it covered but have put a step-by-step process together for you just in case your loving parentals missed a spot!
Step 1: Put a pea-sized amount of toothpaste on a clean and firmly bristled toothbrush.
Step 2: Point your toothbrush towards your gum at a 45 degree angle.
Step 3: Move the bristles across your teeth in a gentle circular motion.
Step 4: Repeat on the inside surfaces.
Step 6: Use a gentle back and forth motion on the chewing surfaces.
Step 7: Spit out the toothpaste and water once you have finished (the process should take a minimum of 2 minutes).
Step 8: Remember there's no need to rise out your mouth because any leftover toothpaste will help to protect your teeth against decay.