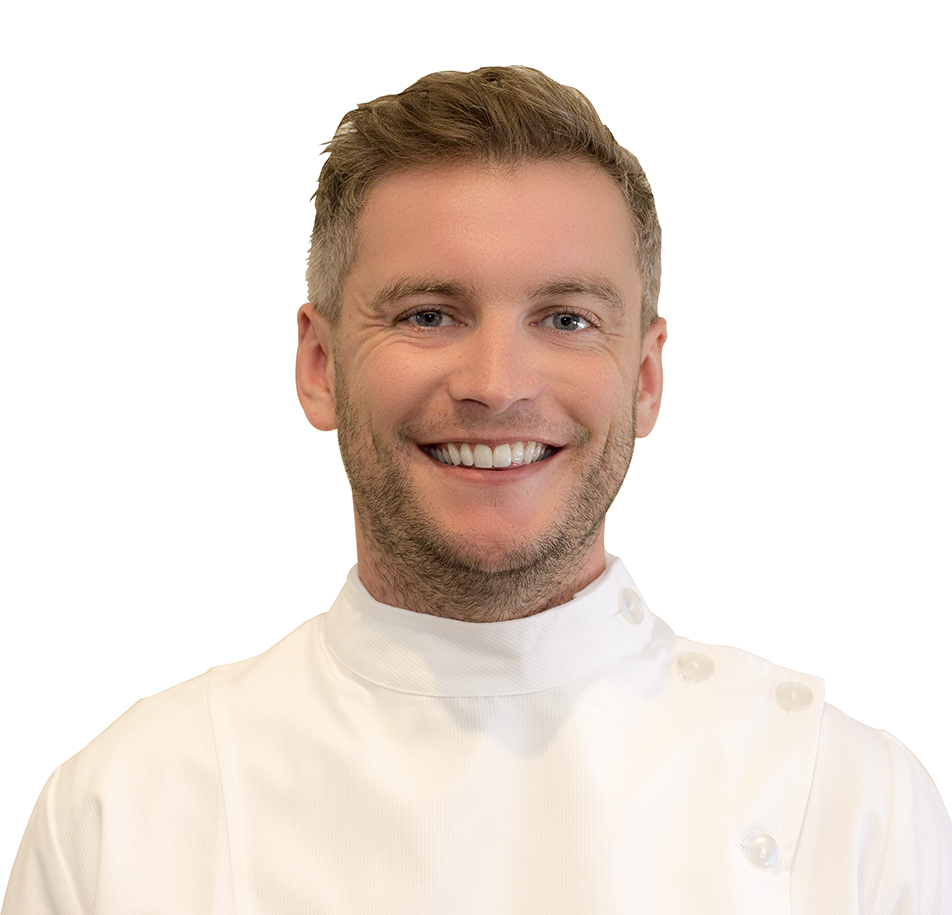 Core Dental are proud of the passionate professionals who take care of your teeth. Highly qualified and committed to your comfort, our team are a varied and fascinating bunch.
Here you will get an insight into the people who keep your smile looking fresh and perfect.
An insight into Ryan Sherry – General Dentist at Core Dental Caroline Springs
What is your role with Core Dental? 
I am working as a General Dentist at Caroline Springs.
What made you want to become a dentist?  
I come from a family of creatives and tradesmen. When choosing a career I liked how dentistry combined working with my hands, creativity and working with the public. As my career has developed I have gained the most satisfaction from working with patients towards their goals and am delighted that I am in a position to help them.
What training did you do to get to this point in your career? 
I attended Glasgow University Dental Hospital and School. I carried out a Vocational Trainee year in Easterhouse, a Glasgow suburb. I then caried out a Senior House Officer year for Greater Glasgow and Clyde; working in adult and child special needs departments, carrying out sedation (IV and inhalational), working with patients under general anaesthetic, 6 months as the Endodontic SHO in a consultant lead referral clinic. Following that I worked as in private practice as an associate; CPD in direct and indirect restoration with focus on aesthetics, experience in implant dentistry, conducted my own endodontic referral clinic for the 20+ sister practices in our company. I passed my entrance exam to the Royal College of Pysicians and Surgeons.
What is your favourite part of being a dentist?
I love working with patients towards their goals, I love working with my hands, I love being part of the wider dental team. I most enjoy Endodontics but have worked hard to give myself a broad and detailed base in Primary Care Dentistry, as such I did not allow myself to dislike anything. I felt that I wanted to make myself useful to as many patients' needs as possible, I noticed that I did not like what I wasn't good at. I saw this as an opportunity to learn rather than something to avoid, I realised that as I gained more skill in these areas a natural sense of liking would develop.
What does your ideal day off entail?  
Spending time with my family and friends. I like to get outside in the fresh air to stretch my legs.
What is your top tip for teeth that you've learned during your time in dentistry?
Brush and floss; if you look after them they will look after you! Any disasters and I am happy to help.
If you could travel anywhere, where would you go and why? 
I have been lucky to do a lot of travelling in my life, I absolutely love it. Next on my list is a trip to South America.
If you could learn a new skill for fun, or take up a new hobby, what would it be? 
Every year I try to take up a new hobby or learn some new skill. Last year I learned to ride a motorbike so that I could do a tour from North to South Vietnam on my way to Australia. This year I am taking up tennis, I have always wanted to play but had to make do with squash and badminton back home due to the weather.
You can find Ryan Sherry at Core Dental Caroline Springs.