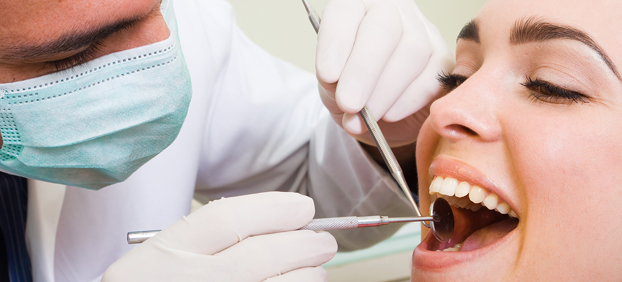 I regularly hear the question "How often should I have a check-up and clean of my teeth at the dentist?" The general guideline for adults is to have your dentist do a thorough dental check-up at least twice a year. We also recommend a professional clean by your dentist or dental hygienist every six months. However, the frequency may vary depending on your needs, health, and the state of your teeth. For example, people with active periodontal (gum) disease may require professional teeth cleaning by a dental hygienist every three months.
For children, in addition to preventing tooth decay and gum disease, having regular check-ups at an early age will help them become educated in the importance of oral health (brushing, flossing and a healthy diet), establishing a lifetime of good dental habits and routines. It also helps them feel more comfortable with the dental tools and with sitting in the dental chair. Your child's first dental visit should occur within six months of their first tooth appearing.
During your dental check-up, your dentist will perform a thorough examination of your teeth, gums, mouth and facial muscles and may take X-rays to further assess the health of your teeth. A treatment plan may be formulated if required.
As well as removing plaque and stain, a professional clean by your dental hygienist will also scale your teeth, which involves the removal of calculus or tartar (the hardened plaque that often builds up behind the lower teeth and in other areas). As calculus cannot be cleaned off with a toothbrush, it should be removed by your dental hygienist on a regular basis to assist periodontal health.
Even if you have excellent dental hygiene and take excellent care of your teeth and gums at home, you still need to visit the dentist regularly. While every six months can be used as a guide, the best thing you can do is ask your dentist.
Hannah Crawford
BOH (Newcastle)
Dental Hygienist and Therapist