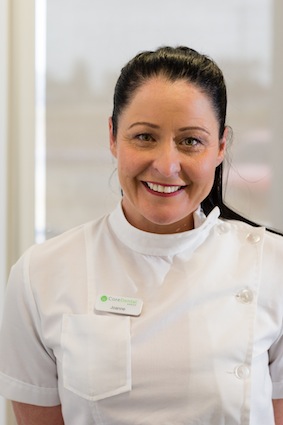 Read a little bit about Joanne Foxford our Nursing Manager at Core Dental Wyndham.
We are very proud of all the wonderful professionals working at all of our Core Dental practices including Joanne who has been with us from the very start.
Here you will get an insight into the people who keep your smile looking fresh and perfect.
When did you start with Core Dental?
I started with Core Dental in May 2013.
What training did you do to get to this point in your career?
29 years of dental experience along with Certificate 3 in Dental Assisting.
What do you love about working with Core Dental?
Working with such a close, friendly team, and the professional and caring nature of all our dentists.
What does your ideal day off entail?
Going to the gym, relaxing at home with a good movie, and shopping.
What is your top tip for teeth that you've learned during your time in dentistry?
Maintain regular maintenance visits.
You can find Joanne at Core Dental Wyndham.