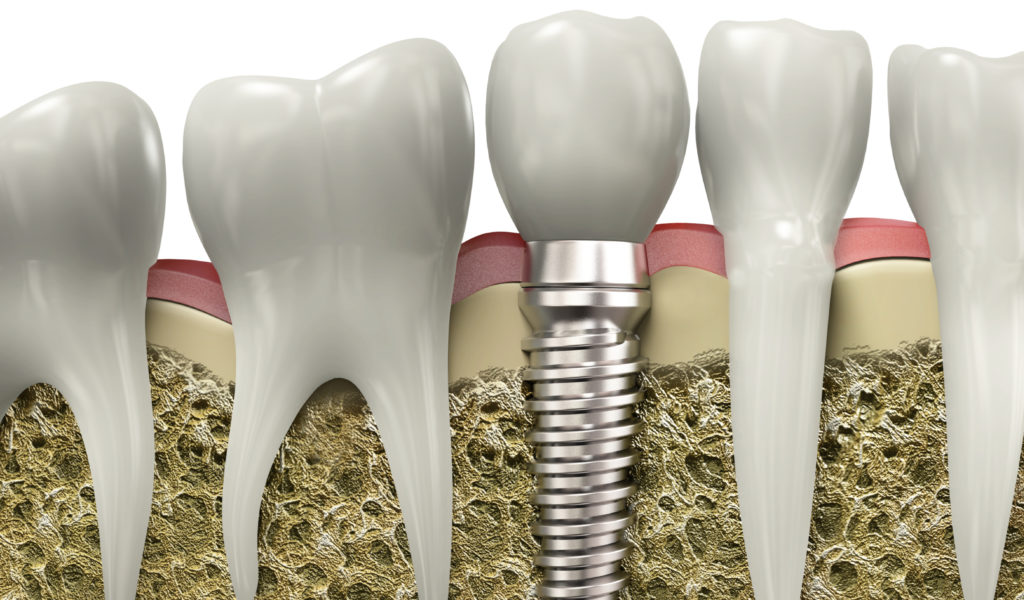 I am often asked about the options for replacing a missing tooth or missing teeth.
Many studies have shown that, nowadays, dental implants are the best means of tooth replacement.
The alternatives include partial or full dentures, fixed bridges or resin-bonded bridges.
Each of these treatments has its respective place and purpose in dentistry, but their popularity with dentists and patients is waning in the wake of modern implant dentistry. This is mainly due to the fact that dental implants can attain a 95% success rate, which is superior to any other treatment option and is usually achieved with fewer complications.
A dental implant is a titanium screw that is surgically inserted into the jaw bone.
Over time, the screw fuses with the underlying bone and behaves like the root of a natural tooth. A single dental implant can be used to support a porcelain crown, or multiple dental implants can support a bridge or a denture.
A dental implant is the best solution for replacing a missing tooth (or a series of teeth). This is because dental implants emulate natural form and function such that treatment cannot be detected. Obviously a dental implant does not need to be removed for cleaning and maintenance, making it a convenient tooth replacement solution.
Needless to say, several criteria – for instance, sufficient bone height and volume – need to be fulfilled to before implant treatment is appropriate.
If you have a missing tooth, it's best to consult your dentist, who can then guide you through the relevant replacement options.
Dr Jacques Theron
BChD (Pret)
General Dental Care