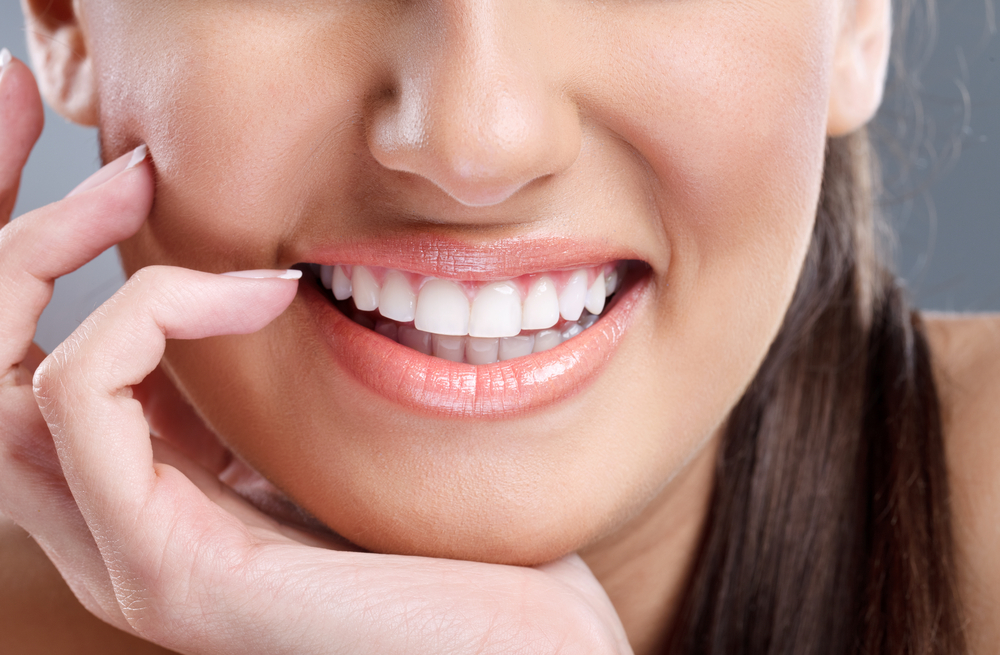 You can end up with missing teeth due to a number of factors, but don't worry – at Core Dental our highly experienced general dentists and specialists have the skills to get you smiling again.
Depending on the position and number of teeth you have lost, you are likely to be a candidate for at least one of the following four options.
1. Dentures
A denture is a removable prosthesis comprising artificial teeth usually constructed from plastic or porcelain which are attached to a plastic or metal frame.
Dentures are used to replace one tooth, several teeth, or a whole mouth of missing teeth. A denture will not only restore your natural smile but can also help with chewing.
2. Bridges
Bridges, as the name indicates, literally bridge the gap left by a lost tooth or several lost teeth.
Two or more porcelain crowns are placed either side of the space, with a replacement tooth (or teeth) between them, and the crowns are cemented in place.
Bridges are completely natural looking, blending in well with the rest of your teeth. They are also extremely strong and can last for around 10 years.
3. Implants
An implant simply acts as the artificial root for a replacement tooth.
A titanium screw is placed into the jaw by one of our highly trained periodontists (gum specialists). The titanium screw is then covered by a crown manufactured to perfectly match the rest of your teeth.
Implants can also be used to hold in place a bridge being used to replace numerous missing teeth.
Implants deliver excellent aesthetic results, are extremely durable and function just like natural teeth. They are considered the gold standard for replacing teeth.
4. Teeth in 3 days
Traditionally, implants have required three to six months' healing time before normal oral function is restored. However, in the hands of our highly trained periodontists and oral & maxillofacial surgeons, the very latest dental technologies now make it possible to replace an entire set of missing teeth with both beautiful and functioning teeth in just three days.
The "Teeth in 3 days" procedure allows multiple implants to be loaded almost immediately without jeopardising their success rates. Normally four to six implants are placed and a rigid prosthetic bridge or denture is secured to these implants. This gives you a great- looking and functioning smile straight away.
Please call us
If you have any questions about replacing teeth or a lost tooth, please call us at Core Dental on 13 13 16 to discuss whether you are a candidate for any of the above treatments.
Dr Tina Ledger
General DentistBDS (Hons) (UK)